Inlet Manifolds
Boulekos dynamic intake manifolds are designed using the most sophisticated technological means to achieve better flowing performance and heat and pressure resistance.

VAG 2.0 lt FSi

2.0lt TFSi / TSi Stage 2

VAG 2.0 lt 16v / 1.8 lt 16v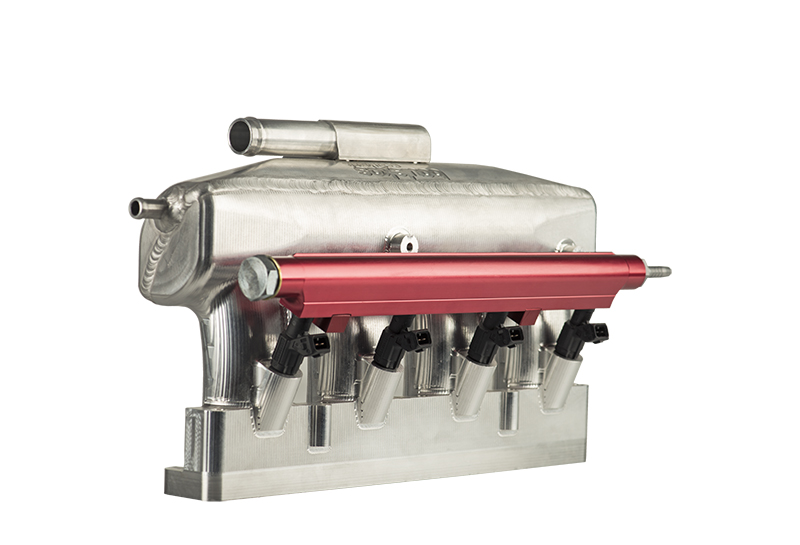 2.0lt TFSi / TSi Stage 2
Intake manifold for Group VAG 2.0 lt TFSi and TSi engines, designed for maximum flow efficiency.
The intake manifold is a combination of two parts with one weld. The production of the manifold made exclusively in cnc 5-AXIS center machine, the precision of the process and the material quality allows to achive smooth and flat surfaces without pores, contributing in the laminar and high velocity air flow through the runners. 
The Volume of the plenum allows to save more air, achieving better performance in big demands.
The sealing of the intake manifold achieved with O-ring seals round of the base of the runner, and the throttle body plate.
The second stage, gives the opportunity to use 4 extra injectors. With the intake manifold an extra fuel rail is given for fuel supply of the extra injectors.
The injector rail is available in 4 colors, red, black, golden, and silver.
Code TFSi : BDI-129720R
Code TSi: BDI-129721R